Reading is power!
World Book Day, also known as International Day of the Book, is an annual event organized by the UNESCO to promote reading, publishing, and copyright. World Book Day was first celebrated on 23 April 1995, and continues to be recognized on that day.
The original idea was of the Valencian writer Vicente Clavel Andrés as a way to honour the author Miguel de Cervantes, first on 7 October, his birth date, then on 23 April, his death date. In 1995 UNESCO decided that the World Book would be celebrated on 23 April, as the date is also the anniversary of the death of William Shakespeare and Inca Garcilaso de la Vega, as well as that of the birth or death of several other prominent authors. In a historical coincidence, Shakespeare and Cervantes died on the same date.
(Source: Wikipedia)
In order to celebrate this day, we are going to publish every other day a series of excerpts from ten of the most famous poems in the English Literature and some quick interesting facts about the poems and their writers. What are you waiting for, go and check our first poem by Maya Angelou!
We would like to finish off by recommending you to visit the World Book Day website where you'll find free audio books, reading recommendations you'll love, Q&A articles, video books and much more!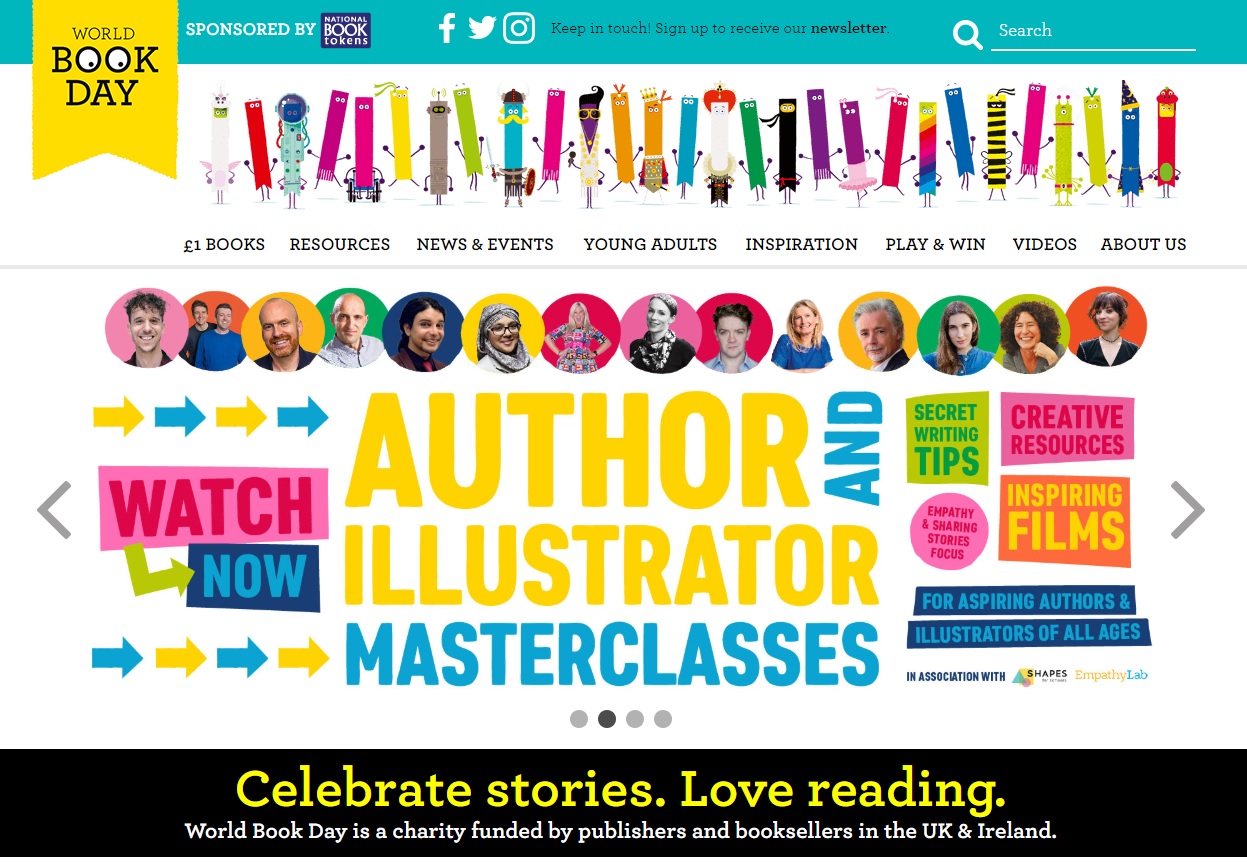 (Above: image of World Book Day website)